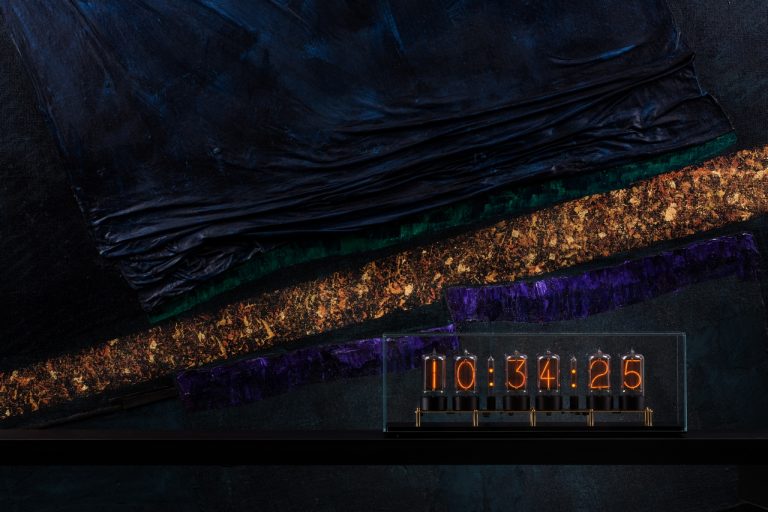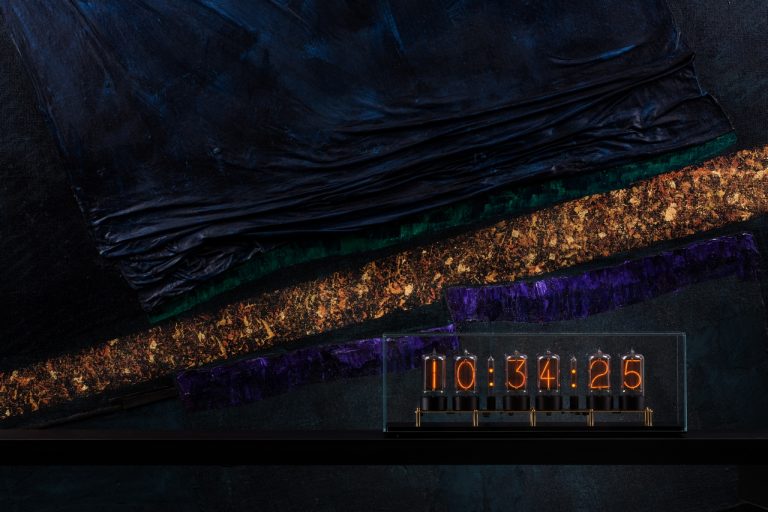 The Zen Nixie Clock is no longer manufactured. The whole edition counts 700 pieces. Thank you!
You'll be hard-pressed to find a home or office decor able to command as much attention and conversation as does the Zen Nixie Clock. The six-tube timepiece is designed using original commercially made R|Z568M nixie tubes to provide a uniquely minimalist industrial appeal. Pairing retro with innovation, we've also built-in touch-free automatic syncing and restoration following typical outages or interruptions. In addition, each Zen Nixie Clock comes with a comprehensive 10-year product warranty.
A work of art
A Zen Nixie Clock is an original crafted to order by hand with exquisite attention to detail. It's the largest Nixie clock currently available on the market with digits 50mm in height. OptiWhite glass used for glass cover optimizes clarity and minimizes green tint produced through standard glass containing iron. Choose premium scratch-resistant black anodizing for a smooth, even surface with fine texture. Its stand and parts are crafted to enhance, not detract from, your clock's natural charm and its stunning nixie tube display.
A glimpse into history.
In the 60s and 70s, nixie tubes were used on digital displays of high-end scientific equipment. But soon LED and LCDs took their place. Inspired by the originals that were manufactured in East Germany, our R|Z568M nixie tubes offer just the font, structure, and proportion needed to act as a perfect backdrop for our original timepiece. We're proud to be the only company worldwide making nixie tubes. Resurrect an important era with a showpiece that employs the same vintage vacuum tubes that drove major advancements in science and technology of yesteryear.
A touch of Zen.
Maintaining accurate time should be simple, minimalist, no-maintenance, and no-touch. That's why we designed the Zen Nixie Clock to sync effortlessly via WiFi for hassle-free control. Enjoy automatic synchronization with your web-based administrative panel for easy-to-maintain accurate time regardless of interruptions or outages. Simply log in for the initial set-up and let it go. Adjust online for daylight savings and modify time zone or visual effects from any internet-connected computer, smartphone, or tablet. It's quite possibly the easiest clock you'll ever own.