Puri Nixie Clock
Puri Clock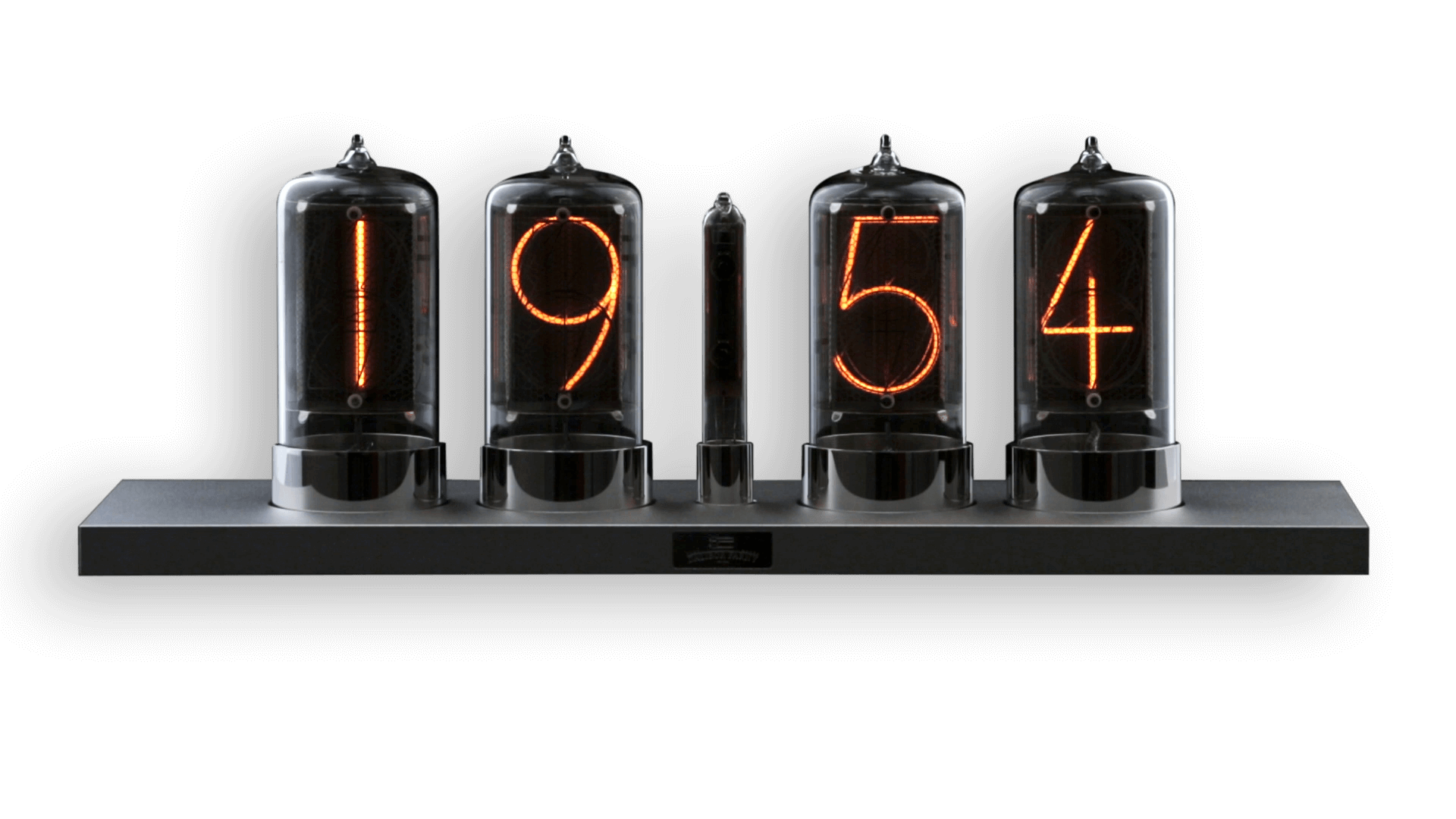 Puri Nixie Clock €1,460.00 – €2,050.00
* the price does not include taxes.
Puri clocks
We've paired nixie tubes with clean design.
The Clock App
History Meets The Modern Era
More than handcrafted art, we've incorporated the latest app controls into our nixies. Keep the real time, all the time, and easily personalize your display with your choice of three impressive digit-transition effects.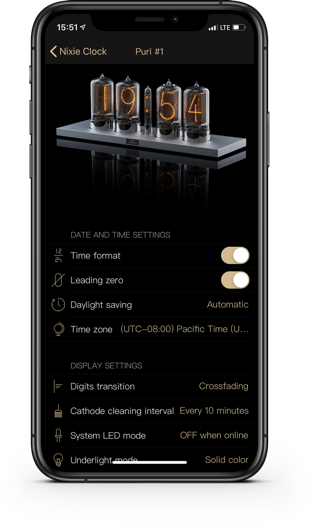 Technical specification
2020
Dimensions (4 tubes)

379x113x140 mm (14.9"x4.5"x5.5")

Dimensions (6 tubes)

568x170x140 mm (22.4"x6.7"x5.5")

Weight (4 tubes)

1750 g

Weight (6 tubes)

3200 g

Power adaptor voltage range

90-240 VAC 50-60Hz

Power consumption (4 tubes)

5 W

Power input

5.5/2.1 mm DC plug, positive center

Input voltage

12V DC

Wi-Fi standards

IEEE 802.11 b/g/n

Case material

Anodized aluminum with fine texture

Tube material

Polished stainless steel, glass

Power consumption (6 tubes)

7.5 W
WARRANTY
Our goal is to make products that last. Therefore we provide 10 years warranty for our clocks and nixie tubes.
Learn more about warranty